GCL (HCM) Laboratory is proud to receive ISO/IEC 17025 certificate from BoA
GCL (HCM) Laboratory is proud to receive ISO/IEC 17025 certificate from BoA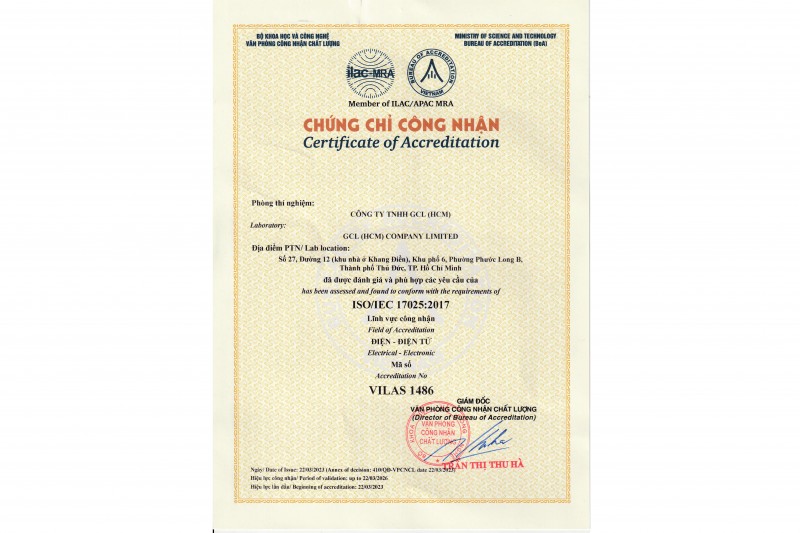 On March 22, 2023, GCL (HCM) Laboratory received the Certificate of Accreditation from the Ministry of Science and Technology - Quality Accreditation Office on the recognition of GCL (HCM) Laboratory meeting ISO/IEC standards 17025:2017 – VILAS 1486 in the field of Electrical-Electronics.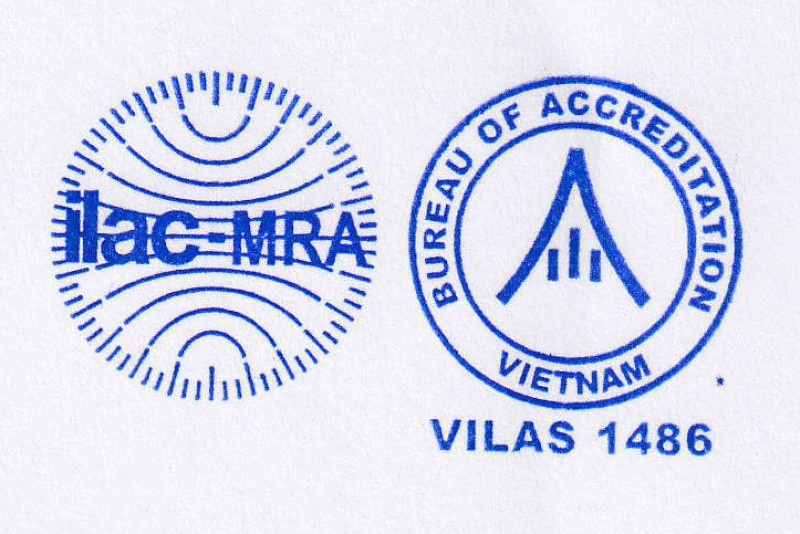 VILAS is one of the laboratory accreditation systems in accordance with ISO/IEC 17025:2017. Laboratory accreditation in Vietnam is carried out by the Vietnam Accreditation Office (known as laboratory accreditation under VILAS), a VILAS code with a term of 3 years. Bureau of Accreditation Vietnam (BoA - Bureau of Accreditation Vietnam, BoA is an MRA member of regional and international accreditation organizations APLAC, ILAC, participating in activities in ILAC, APLAC and PAC organizations. ) is responsible for managing, checking and evaluating Vilas code and removing it from the list but the unit does not meet the mark-granting standard.
GCL (HCM) Lab is honored to receive certificates for 03 main areas: Safety, EMC and Energy efficiency. This is the result of the unremitting efforts of GCL's leaders and testers during the past time. This event marked a leap in the company's testing service development phase as well as creating a strong momentum for future growth.
This is a list of accreditations issued by the BoA (for details please see the download file).